WELCOME TO THE LAST OF US FANON WIKI
Feel free to make a Fan-Fiction Story!
Welcome to The Last of Us Fanon Wiki, a community-maintained fan-fiction site about Naughty Dog's critically-acclaimed The Last of Us series. We currently maintain a total of 40 articles and 42 images since December 4th, 2011.
WARNING: Everyone's fanon's are their own. Please respect such by refraining from editing their work. Commenting is allowed but undue vandalism to someone's article is strictly forbidden

We have many blogs where you can discuss almost anything about The Last of Us and your fan-fiction, even use one to promote your upcoming stories.
The online encyclopedia dedicated to holding Fanon article created by any and all users who have a Fanon they need to share with fellow Wikians! We accept any articles that have a link to the canon The Last of Us Wiki. If you need help with anything, don't hesitate to contact the staff. They are always willing to assist.

Please familiarise yourself with our policies before editing:
This gang is a relatively new gang, Its called The Pilots even though there name are utterly meant for members who were airforce pilots it consist's of Navy crew members, sometimes Marines and soldier…
See more >
Latest Activity in the Fanon Portal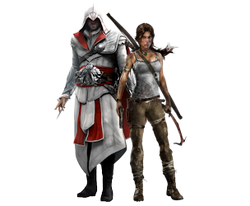 Community content is available under
CC-BY-SA
unless otherwise noted.